Texte zu
Bagamoyo:
Bagamoyo - Im Museum - Beispiel Sklavenhandel
In the museum at the Catholic Mission - an example of the slave trade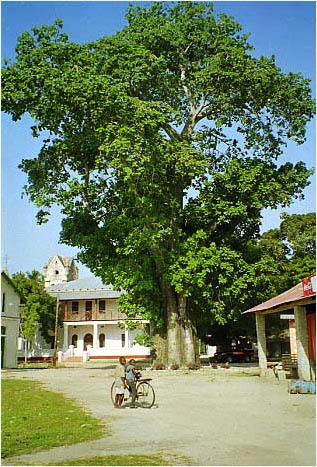 An die Gründerzeit, sogar das Gründerjahr erinnert der inzwischen mächtige Baobabbaum, gepflanzt 1868
Im Hintergrund ist das Museum zu sehen
The huge baobab tree, planted in 1868, recalls the founding of the Mission.
The museum can be seen in the background.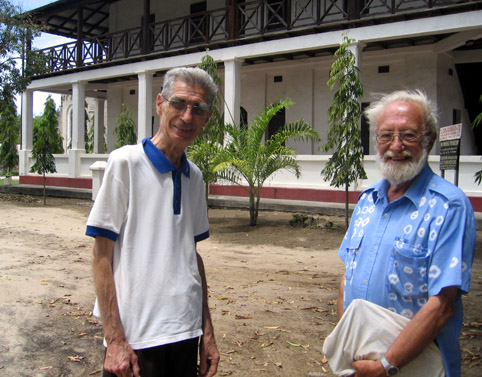 Das Museumsgebäude wurde 1876 gebaut.
Im September 2001 wurde es nach einer gründlichen Renovierung - mit deutschen Mitteln über die Botschaft in Dar Es Salaam - wieder überarbeitet in "Betrieb" genommen.
Eingerichtet worden war es durch den holländischen Spiritaner Frits Versteijnen.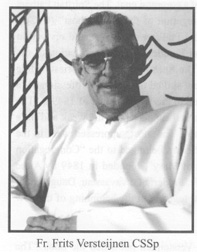 In den vergangenen Jahren wurde es durch den deutschen Spiritaner Johannes Henschel weiterentwickelt.
Foto links: die Spiritaner Johannes Henschel (rechts) und der spätere Museums-Leiter Daniel Bouju vor dem Museum
The museum was built in 1876. The German Embasy in Dar es Salaam financed a complete restoration and in 2001 the museum was reopened to the public. The Dutch Spiritan Frits Versteijnen set up the first exhibits, the German Spiritan Johannes Henschel developed the exhibition to it's present form.