Texte zu
Bagamoyo:
Bagamoyo - Im Museum - Beispiel Sklavenhandel
In the museum at the Catholic Mission - an example of the slave trade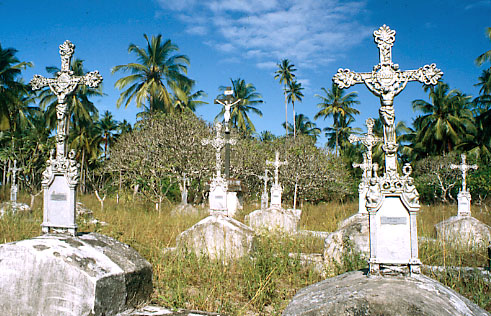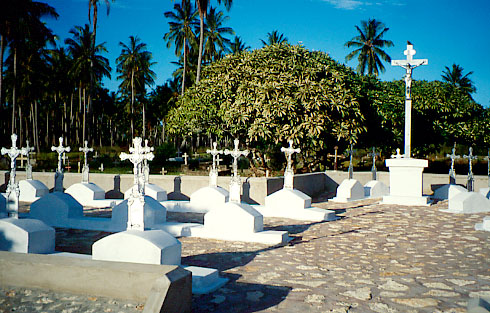 Auf dem Missionsfriedhof sind die Gräber der Missionare der ersten Zeit: 27 Spiritaner und 20 Schwestern aus dem Orden "Töchter Mariens". Die meisten waren schon bald und jung gestorben, an Tropenkrankeiten wie Gelbfieber, Malaria...

Die Spiritaner in Deutschland, den Niederlanden und Frankreich halfen im vergangenen Jahr, diesen historischen Friedhof zu renovieren.

The graves of the first missionaries in the Mission cemetery : 27 Spiritans and 20 sisters from the Congregation of the Daughters of Mary. Most of them died young, soon after their arrival in Bagamoyo, from tropical diseases, especially yellow fever and malaria.

In 2001, German, Dutch and French Spiritans helped finance the restoration of the historical cemetery.